1. What is your favorite flavor?
Chocolate and coffee. Preferabley together. They're such amazing flavours.
2, What was or is your favorite subject in school?
Science. I loved physics and chemistry and I loved the reading side of english.
If you love books as much as me check out the swap
Bethen
is holding! More information at the bottome of my post!
3. What are some of your hobbies?
Eating, dancing, shopping and hanging out with my boy.
4. Do you prefer fruits or vegetables?
Vegatables. Especially asparagus. I also love tomatoes and avacardo though.
5. What color of eyes do you have?
A really dark blue :). I like them a lot. Although sometimes I wish they were green.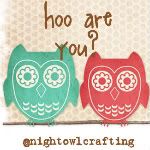 Today I felt like I learnt a lot. In physiology we talked about how you can't breathe properly ontop of mount everest and why this was. There is actually the same amount of oxygen in all air, the difference is, down here on erth, the air molecules give more pressure. (Why?) because there are so many other air molecules piled ontop oof eachother here. As you go higher and higher above sea level, there is less force on the airmolecules relieving pressure. Of course pressure is relevent to breathing (we haven't quite learnt that yet) but I never thought about how air molecules are always cating on us. Also in my Christian Union group we were talking about suffering which is always a big topic. I just feel a little enlightened today. Here's some inspirational quotes for you :).
I'm in love with dragonflys today :). I'm wearing dragonfly earings
ALSO: Check out Bethan at
a pretty place to play
she's holding a book swap. Where you pick one of your all time favourite books and send it to someone else in the world. You write a little thing at the front and send it onto someone else. Ahh how I love books!!
Hope your all having a memorable day :)